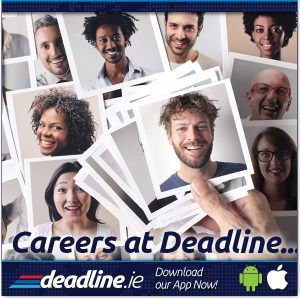 We're always looking for new, talented people who care passionately about the environment to join our team.
From bike riders to truck drivers, administration to sales – we'd like to hear from you.
There will be new positions available for our Zero Emissions vehicles soon. So tell us about yourself, your experience and why you think you'd make an excellent addition to our team. We will contact you when a position to suit your interest is available.
You can also follow us on Facebook to be kept up to date with our latest vacancies.
Fill out the form on our website and upload your CV today.
#DeliveringACleanerDublin
Call us for any information about our local courier, urgent (direct) courier, door to door national parcel delivery and express international transport services at 00353 1 6610000 or email us at info@deadline.ie. We are also the first courier company in Ireland to provide a Zero Emissions courier and transport service.