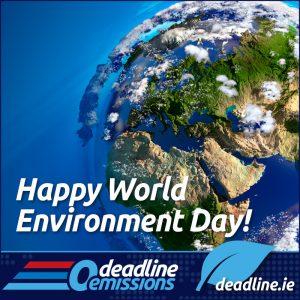 Wishing you a Happy World Environment Day…
To celebrate World Environments Day, we have a few surprises up our sleeve… stay tuned for more!
#DeliveringACleanerDublin
Call us for any information about our local courier, urgent (direct) courier, door to door national parcel delivery and express international transport services at 00353 1 6610000 or email us at info@deadline.ie. We are also the first courier company in Ireland to provide a Zero Emissions courier and transport service.