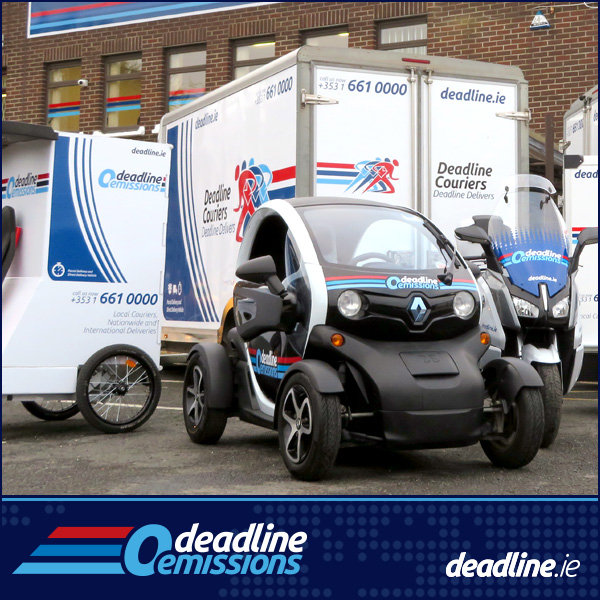 Dublin-based Courier Unveils Zero Emissions Fleet
Courier company Deadline has this week unveiled a new zero emissions fleet of vehicles.
Two specially adapted bicycles, two electric motorbikes, a Twizzy and an electric BMW motorbike will all take to the streets of Dublin this week to carry out deliveries.
CEO of Deadline, Stephen McCann said, "We are absolutely delighted to have our zero emissions vehicles on the road. We are very aware of our environmental footprint and in an average week, just one of our drivers will cover around 1,200 miles. That's a huge mileage and we're proud to say that the negative impact on the environment that would have been created in traditional vans, trucks, cars and motorbikes, will be drastically reduced."
Deadline offers a comprehensive, secure and confidential courier, transport and parcel delivery service in Dublin, Ireland Nationwide and Worldwide International. Door to door, next day, urgent and direct services, scheduled services and a number of online and mobile app booking solutions for general couriers and specialised online retail returns.
Visit www.deadline.ie for more information
Call us for any information about our local courier, urgent (direct) courier, door to door national parcel delivery and express international transport services at 00353 1 6610000 or email us at info@deadline.ie. We are also the first courier company in Ireland to provide a Zero Emissions courier and transport service.